by helping them launch profitable activities with socio economic and environmental impact
by helping them launch profitable activities with socio economic and environmental impact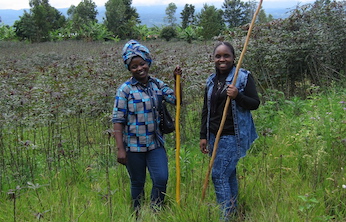 We help our beneficiaries multiply their production rate by 5.
We do that by giving them access to quality inputs, to agronomic expertise, as well as monitoring and agro-ecological management based on the latest research and innovation.
We also put in place a fair and stable market for the production of these women farmers.
read more
we fight against the precariousness of rural central african women by positioning them at the heart of sustainable value chains. Every Anzafrika staff is a volunteer, we do not have admin or management costs, all your donations go directly to the projects.
GO DIRECTLY TO THE PROJECTS